Professional Mobile Henna Tattoo Artists in Melbourne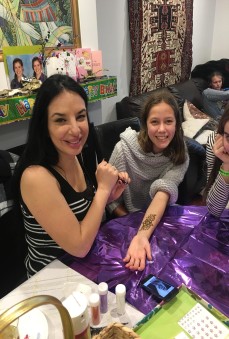 If you want to decorate your body, but don't want to go through the pain or be committed to something for the rest of your life, there is another way. Maybe you're headed to a festival and you're looking for something to make you stand out, or you want to make that lasting impression at a party. Our mobile professional henna artists in Melbourne have plenty of experience helping people just like you get your preferred designs made – all pain free.
The beauty of using this type of ink to create your design is that it is wonderfully manageable regarding its application. This means we can create quite complex pieces of art on your skin, whether you're looking to get a modern or a traditional piece done. Also, in comparison to permanent tattoos, they're a whole lot more affordable. So if you've been considering the addition of art somewhere on your body, but don't want to break the bank, this is an ideal solution!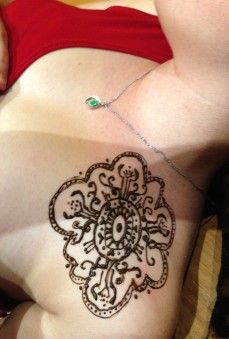 Melbourne's Most Trusted Henna Tattoo Artists
While it's not going to be a permanent addition, it is most certainly still important that who you approach to have the work done for your henna tattoo knows exactly what they're doing. At Bellezza Seduction in Melbourne, our mobile henna artists are backed by a myriad of experience working with clients to achieve the best results. We've set up our services at functions, festivals, parties, weddings and other events, all with huge success. The quality of our work is reflected by the fantastic feedback we're always getting once we've finished the job, and we're sure you'll love the outcome as well.
When only the best henna tattoo artist in the business will do, you can't go past the professional team here at Bellezza Seduction.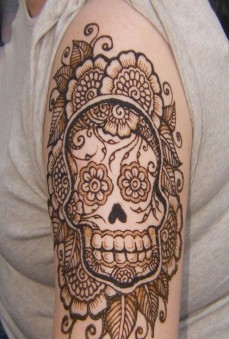 Book a professional henna artist to come to your Melbourne home
Our services are based in South Melbourne, but with our mobile henna artist services, we can come to you anywhere in Melbourne CBD or the surrounding area! We'd be happy to clear up any questions you might have about what we do. Whether you're interested in a facial massage, stage makeup or one of the numerous other service we offer, call 03 9041 5191 to chat to us directly. Alternatively, contact us through email and we'll send a response as soon as possible.