The top Choice For Theatrical Or Stag Makeup In Melbourne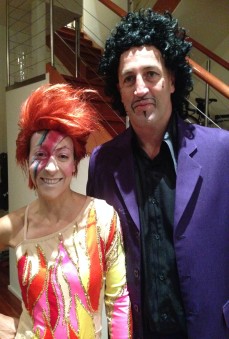 Maybe you're involved in a play or some other type of production. Perhaps you're doing a promo photoshoot, or filming a sketch or music video. Whatever the purpose, you need to make sure you look the part. At Bellezza Seduction, our theatrical and stage makeup artists in Melbourne have fine-tuned our craft, providing performing clients all over the city highly impressive results time and again. Theatrical makeup is a highly technical art, and not everyone can do it justice. We'll work closely with you to make sure we know precisely what it is you're looking for, and make appropriate decisions on the type of products to apply and where. Our team is able to use photos or images to accurately depict the desired character's image as closely as possible.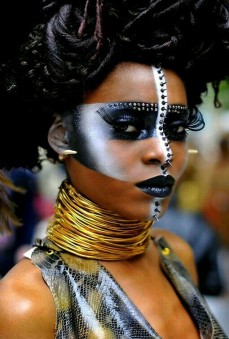 Why trust our Melbourne artists to take care of your theatrical makeup
Since starting out in the makeup industry so many years ago, we have made the satisfaction of our clients the number one focus of our business. Nothing is more important to us than our clients' happiness, and we work incredibly hard to ensure it with every project undertaken. We also use only the highest quality makeup for the best results. That's what sets us apart from the rest.
Armed with a passion for all things makeup that spans since early childhood coupled with a whole lot of professional experience, you're most definitely in the best of hands when you approach us to take care of your makeup.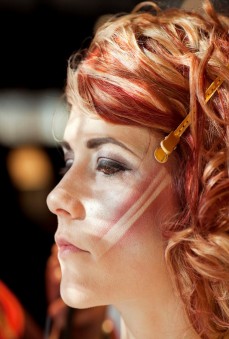 Offering an extensive selection of high quality Makeup services
In addtion to the first-class stage makeup our Melbourne artists proudly provide, we'll also happily assist with many other areas of the beauty industry. Also included in our service offering is our specialty, bridal hair and makeup, as well as microdermabrasion treatments and lots more. To find out more, get in touch with us today.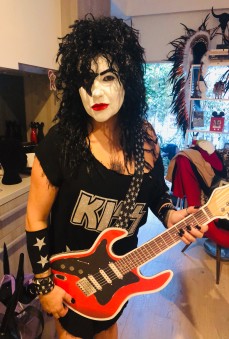 Offering An Extensive Selection Og High Quality Makeup Services
Call 03 9041 5191 and talk with one of the staff here directly if you'd like to learn more about any services offered or to make a reservation for your theatrical and stage makeup artist in the Melbourne CBD and South Melbourne areas. We're also contactable via email, and will be in touch with a response to your query as quickly as we can.