A TRUSTED MOBILE BRIDAL HAIR AND MAKEUP COMPANY IN MELBOURNE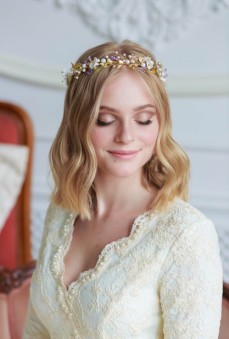 Whether you want a unique looking hairstyle composed by an experienced bridal hair and makeup artist, or just something simple to capture your easy going personality, our team of mobile wedding hair and makeup artists in Melbourne will help you get the look you really want.
The list of to-dos can seem endless when you're making preparations for your wedding. From arranging the invitations to choosing the perfect floral combinations and everything in between, tensions can be quite high. But when it comes to bridal hair and makeup you need not worry – backed by a wealth of experience, you can rest assured on our abilities.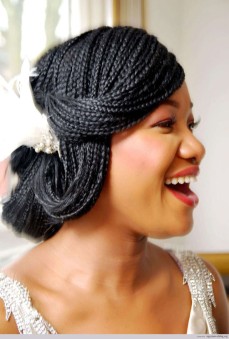 Why Melbourne brides adore our mobile wedding hair and makeup artists
We know how stressful everything can be on your big day, and we're here to provide a calming and relaxing experience to bring out the beautiful you. Over our many years in this industry we've carefully fine-tuned our practices, and you're absolutely certain to love your look when we're done.
The passion we possess for what we do shines through in the fantastic results and feedback we receive from past clients. We take an immense amount of pride in our work, and our dedication has enabled us to build up a great reputation for ourselves.
Our artists can assist with much more than mobile hair and makeup for weddings
While this is our specialty area, we're also proud to be able to offer our clients a whole lot more including all-natural microdermabrasion treatments as well as facial treatments plus much more. Find out more by getting in contact with us today!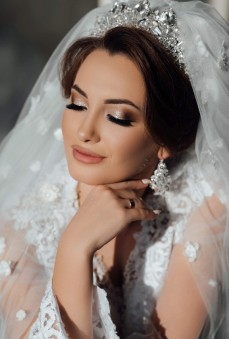 Call Us TO Book your Mobile wedding Hair And Makeup
All it takes is one phone call and one of our friendly and professional bridal makeup artists can talk about what your requirements are for the big day! We're always happy to talk hair and makeup for your wedding. To speak with us, simply pick up the phone and dial (03) 9041 5191 now, and book your mobile bridal hair and makeup around Melbourne CBD and South Melbourne. We're happy to come to you!
If you'd prefer, you're also welcome to send us an email and we'll make sure to get back to you as soon as we can with a response.